Discovering the Possibilities of Local Electricity Markets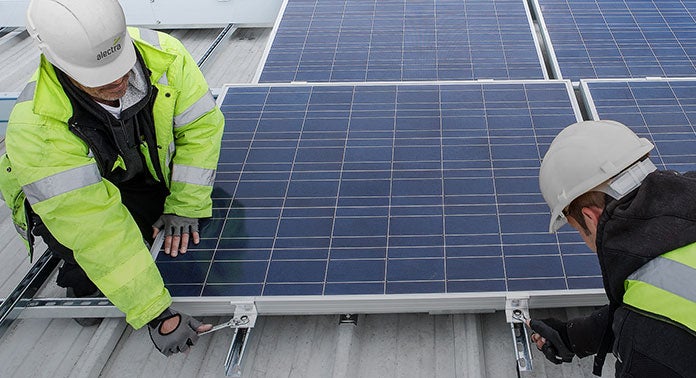 The unique energy needs of Canadian communities are as varied as the country's landscape. In Ontario alone, communities range from sparsely populated rural areas to dense urban centres with differing industries driving the local economies. As demands for electricity continue to increase, distributed energy resources (DERs) have potential to help manage that increasing demand and to provide cost-effective alternatives to traditional infrastructure.
One example is Ontario's York Region where the population is 1.11 million and growing fast. As a result of this rapid growth, electricity demand is expected to exceed system capability in the years ahead. More affordable and sustainable energy solutions are needed to address the increasing electricity demand and to support the region's long-term economic development plan. At the same time, customers want more choice in how their electricity needs are met. And communities are interested in solutions that can defer the need for more poles and wires to be built in their neighbourhoods. Ontario's electricity industry has provided efficient and cost-effective services over the years, but local distribution companies (LDCs) have historically invested in traditional large-scale transmission and distribution assets that are now aging and require long-term capital investment to replace.
While this traditional infrastructure does provide economies of scale, it also has its limitations such as not responding quickly to changes in demand. And there are limited opportunities today for buying and selling electricity generated at a local level.
Written by:
Lori Gariepy
Communications Advisor