Text
Alectra employs bright, energetic, and customer-focused people who help bring our exciting mission as an industry-leading electricity distribution and renewable energy company to life. We pride ourselves on an inclusive workplace, with a strong commitment to employee development. Alectra embraces diversity, welcomes innovation, recognizes talent, and offers a fair and transparent recruitment process that provides equal opportunity to all.
Our employees enjoy:
competitive wages and comprehensive benefits and pension plans
opportunities for personal growth and leadership development
a dynamic and progressive work environment.
Alectra is an equal opportunity employer and offers a culture that fosters inclusion and respect. We are committed to providing an accessible, barrier-free recruitment and selection process, in compliance with the Accessibility for Ontarian with Disabilities Act, 2005 (AODA).
We will make any reasonable accommodation if we are advised of a candidate's needs in advance of any part of the recruitment and selection process. Please contact Alectra's People Team should you require accommodation or if you would like more information regarding our accessibility policies, plans, and programs.
Discover Alectra – Andrew Newitt, Manager of Transit Projects
Large scale rapid transit projects are part of our commitment to modernization of the electricity grid. These critical electrification projects will substantially reduce GHG emissions, upgrade service reliability, and improve customer experience.
Andrew Newitt, Manager of Transit Projects is featured in this episode of our #DiscoverAlectra series to discuss how he and his talented team are enabling the next generation of customer energy management through electrification.
We're focussed on preparing for the evolving energy market, and new grid modernization functions demonstrate our promise to prepare for the demands of the future electricity grid.
Discover Alectra – Ralph Williams, Manager, Key Accounts and Customer Solutions
On this episode of the #DiscoverAlectra series, we're thrilled to have Ralph Williams, Manager of the Key Accounts and Customer Solutions team at Alectra, share his story. 
Our focus on customer service is a key priority at Alectra, and Ralph plays a pivotal role in delivering our promise to be an ally for our customers. 
Press play to learn about Ralph's career development, and how his team solves customer problems in this fast-paced industry.
Discover Alectra – Shelley Parker, Vice President of Metering
We are excited to share our second episode of the #DiscoverAlectra series, and have the talented Shelley Parker take us through her inspiring career journey.
Shelley started as a line maintainer 32 years ago and has made her mark in the male-dominated trade by progressing into her current role as the Vice President of Metering at Alectra. With more than 30 years of experience in the utility sector, Shelley has worked in Operations, Regulatory Services, Customer Service, and now manages the Metering Department at Alectra.
Press play to hear Shelley's story and learn how she established herself in the utility industry.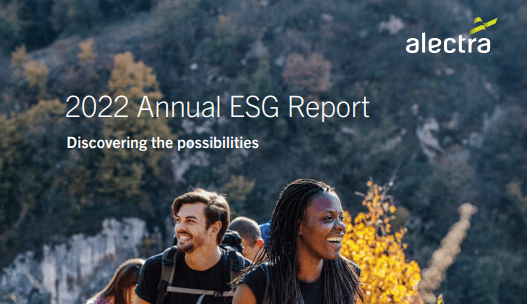 We're pleased to share with you Alectra's 2022 Annual ESG Report, Discovering the Possibilities. Our Environmental, Social & Governance report outlines Alectra's commitment to social responsibility, environmental accountability and economic efficiency. It also highlights our efforts to improve the customer experience by providing simple, sustainable and powerful energy solutions. To learn about Alectra's key achievements in 2022: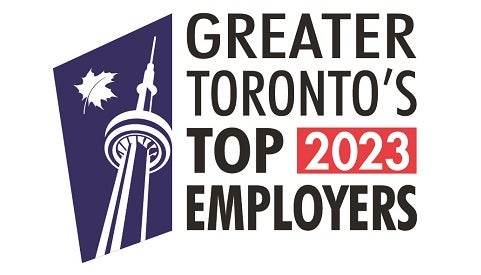 Greater Toronto's Top Employers
For the second consecutive year, Alectra was named a Top Employer in the Greater Toronto Area by Mediacorp Canada Inc. Alectra was recognized for supporting its employees with competitive health and financial benefits and offering unique training and development programs. Emphasizing employee well-being, Alectra offers an extensive health care benefits plan, $400 healthy living reimbursement, emergency travel assistance, dental care, generous vacation plans, 50 weeks maternity and parental top-up, and a pension plan.
See what current and past employees are saying about working at Alectra.
Glassdoor holds a growing database of millions of company reviews, CEO approval ratings, salary reports, interview reviews and questions, benefits reviews, office photos and more. Unlike other jobs sites, all of this information is entirely shared by those who know a company best — the employees. The Alectra link to our profile is below.