Alectra GRE&T Centre Advisory Committee
Meet the Advisory Committee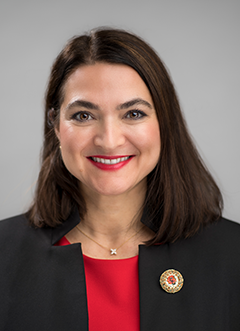 Dr. Giuseppina D'Agostino
Meet Dr. Giuseppina D'Agostino

+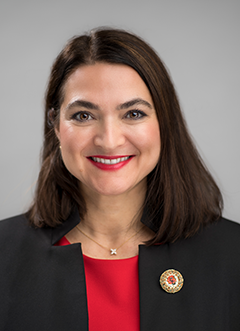 Dr. Giuseppina D'Agostino
Chair, Alectra GRE&T Centre Advisory Committee
Dr. Giuseppina (Pina) D'Agostino is a law professor, lawyer and legal scholar.
In addition to her role as a Director on the Alectra Inc. Board, Pina is Vice-Chair of the Corporate Governance & Nominating Committee, and a member of the Human Resources & Compensation Committee, and Chair of the GRE&T Centre Advisory Committee.
As a Professor at Osgoode Hall Law School specializing in intellectual property and innovation law and policy, Pina is regularly called upon by the Canadian Federal and Provincial governments for advice and is a cited authority at the Supreme Court of Canada. A published author, she is also the Founder and Director of IP Osgoode, the IP Intensive, and the Innovation Clinic - the first legal clinic of its kind helping innovative start-ups. She is also the Editor-in-Chief of the Intellectual Property Journal and the founder and Editor-in-Chief of the IPilogue, the first IP law blog of its kind.
Pina is a graduate of the Institute of Corporate Directors – Rotmans Director Education Program. She has a Master's and DPhil degree from the University of Oxford, as well as an LL.B. from Osgoode Hall Law School.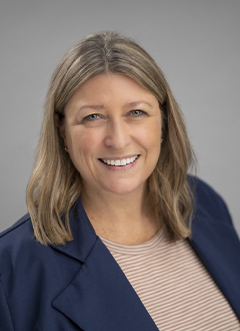 Chantel Broten
Meet Chantel Broten

+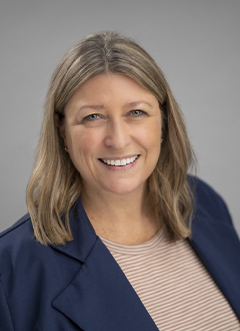 Chantel Broten
Committee Member
Chantel Broten is President and CEO of Jan Kelley, an award winning creative digital consultancy. Jan Kelley helps businesses grow by using a proprietary growth framework to develop, optimize and iterate strong digital-first marketing strategies and programs. The company philosophy brings together the power of technology and the brilliance of humanity to spark ideas, generate momentum and create lasting results.
A career marketer, Chantel has spearheaded the development of brand and marketing programs for over 100 organizations including GO Transit, riterate.ca, Sobeys, Canadian Blood Services, Export Development Canada (EDC), Petro-Canada, Rockwool and Reliance Home Comfort to name a few. She is an experienced strategist who knows how to find key insights that create strong value propositions, transform organizations, shape powerful brand experiences and drive growth.
Chantel believes that an organization's ultimate competitive advantage lies in its ability to rapidly translate ideas into action. She brings this perspective to both the enterprise clients to whom she consults and the starts-ups that she coaches.
Chantel is a past board director of Hamilton Health Sciences and current board director of Innovation Factory. She is a sought after speaker among executive groups and has been a judge for Canada's Next Top Ad Exec for over 10 years. She holds an MBA in Marketing and Innovation from McMaster University and an Honours Bachelor of Science from the University of Guelph.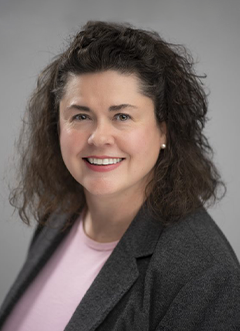 Lorelei Graham
Meet Lorelei Graham

+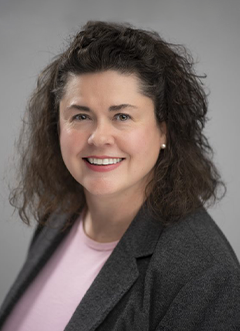 Lorelei Graham
Committee Member
Since entering the legal profession, Lorelei Graham has worked exclusively in intellectual property. She has developed a practice that addresses all aspects of a client's intellectual property needs, from initial consultations regarding IP strategies to drafting, filing and prosecuting patents, trade-marks, industrial designs and copyright in front of the Canadian Intellectual Property Office, the United States Patent and Trademark Office and internationally.
Ms. Graham advises on complex IP issues for national and international clients and provides a business-minded approach to solving these issues. She is registered to practice in both the Canadian and the United States patent and trademark offices and manages IP portfolios on an international level for a wide variety of clients in a variety of disciplines, including mechanical, bio-mechanical, agricultural, food industry and environmental areas.
She also works with emerging businesses, advising entrepreneurs on timely and cost-efficient IP strategies that work within their business goals. Ms. Graham believes in partnering with clients and providing a team approach to solve their legal issues. She has also developed an award-winning entrepreneurial legal program. She frequently speaks on a variety of IP topics across the country at a number of universities, client-sponsored events and community initiatives.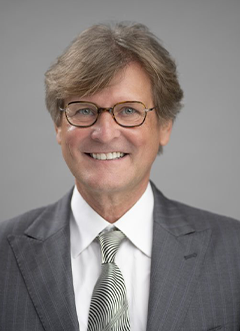 Dr. Janusz Kozinski
Meet Dr. Janusz Kozinski

+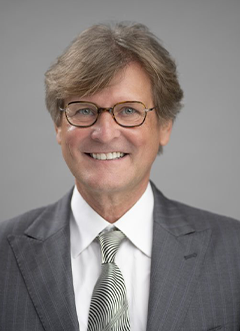 Dr. Janusz Kozinski
Committee Member
Dr. Janusz Kozinski has enjoyed a distinguished academic career in leading institutions in the USA, Europe, and Canada. He is an internationally-renowned higher education leader, researcher and entrepreneur, and one of the world's most widely acknowledged experts in sustainable energy systems.
Educated in Kraków, Poland, he subsequently conducted research at the Massachusetts Institute of Technology and spent much of his academic career at McGill University where he was Associate Vice-Principal for Research & International Relations.
He was Founding Dean of the Lassonde School of Engineering in Toronto, which was one of the most ambitious academic projects in Canada. He created and led, as Founding President, a new technical university in the United Kingdom (New Model Institute for Technology and Engineering), which is one of the boldest new ventures in engineering education in the world.
He was recently invited to become Dean of Engineering at Lakehead University where he is applying key driving forces in the 21st century science and engineering to create a novel type of research-based academic programs.
Throughout his career, Dr. Kozinski has organized and led multi-disciplinary research teams and programs linking energy, environmental, public health, and security issues. These programs were supported by significant government, private, and industry grants and contracts. He has published over 400 papers in peer reviewed journals, books, and conference proceedings.
Fueled by an entrepreneurial and inventive spirit, Dr. Kozinski founded his own consulting company and has collaborated with multinational firms around the globe. He has also served on the board of a number of companies, including as chairman.
Janusz sees the necessity and beauty in bringing people together to not only solve problems of today and tomorrow, but to inspire each other to improve the social fabric of our societies.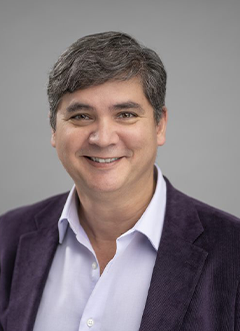 Dr. Brian Mergelas
Meet Dr. Brian Mergelas

+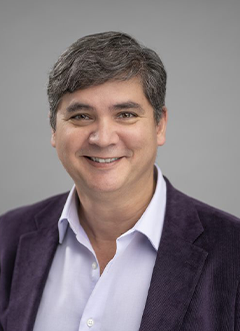 Dr. Brian Mergelas
Committee Member
Brian Mergelas brings with him over 25 years of experience leading organizations. He is currently the Managing Partner of 1440 Capital and Board Chair of Aclarus Ozone. Prior to this, Brian served as the Exec VP for the Smith Cameron Group which was acquired by the Flow Control Group in 2021. In addition, Brian has served as CEO of Sunwell Technologies, WaterTAP, and was the CEO/Founder of The Pressure Pipe Inspection Company which he led from start-up to $25 million in sales; he sold that company in 2010.
Throughout his career, Brian has been involved in a number of mergers and acquisitions both on the buy and sell side. He has a strong background in operations, sales, marketing, research and development (R&D) and financial management, with particular strengths in the development and implementation of strategy.
He has served on the Board of the Ontario Clean Water Agency, been a member of the Innovators Alliance, and has served as Chair of the ASCE Pipeline Risk Management and Safety Committee.
Brian holds an undergraduate degree and a PhD in Physics from Queen's University in Kingston and is a graduate of the University of Toronto's Rotman School of Business' Institute of Corporate Directors program.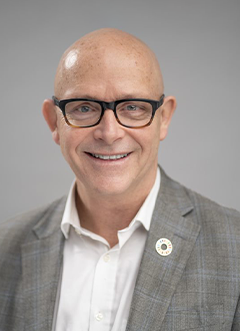 Nicholas Parker
Meet Nicholas Parker

+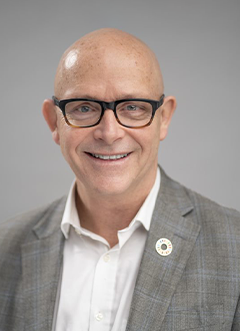 Nicholas Parker
Committee Member
Nick has pioneered sustainability ventures, funds and initiatives around the world for four decades, working with leading public and private sector organizations. As Chairman of Parker Venture Management Inc. ("PVM"), he currently makes catalytic investments - presently in solar, fintech and analytics, while advising asset managers, governments and entrepreneurial businesses on "exponential impact" opportunities, globally. Nick chairs a London-based impact investment company, advises an award-winning impact real estate group, is founding partner of a financial enterprise accelerating commercialization of "smart cleantech" into and across emerging economies, especially China, and is leading creation of PEIC, the planet exponential impact collaborative.
Nick coined the "cleantech" concept, introducing it to the finance and business community in 2002 while launching Cleantech Group ("CTG"), a market-leading research and advisory platform that he chaired until the end of 2013. He was Chair of Corporate Knights ("CK"), the award-winning media and financial research company for clean capitalism, best known for the Global 100 rankings launched annually at the World Economic Forum in Davos. He has accumulated over 15 years' experience forming and investing funds worldwide through limited partnerships, family offices, corporate programs, endowments and public-private partnerships.
Nick has contributed to advisory boards such as the Singapore Economic Development Board, Ontario Premier's Climate Change Advisory Panel, Centre of Excellence for Commercialization of Research and the Clinton Global Initiative. He has been Chair of E+Co, the award-winning impact investment company for clean energy enterprises in frontier markets, is a Distinguished Fellow of the Asia-Pacific Foundation of Canada, and serves as Treasurer and Board Member of the Centre for Mindfulness Studies.
Nick earned a BA Tech, Hons. (Carleton University, Ottawa) and an MBA in International Business (City University, London). He has lived and worked in Africa, Asia, Europe and North America while currently residing in Toronto. He's authored or edited many publications and articles related to cleantech, sustainability, finance and international business.
Alectra Leadership - Ex Officio Committee Members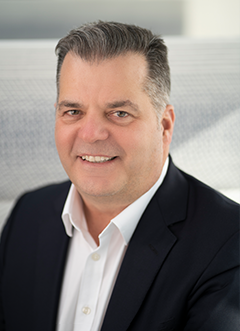 Brian Bentz
Meet Brian Bentz

+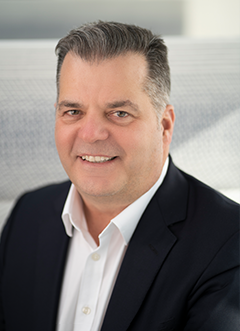 Brian Bentz
President and CEO
Brian is the President and CEO of Alectra Inc., the largest municipally-owned utility in Canada.
Alectra Inc., through its regulated utility, Alectra Utilities Corporation, provides power and related services to more than one million electricity customers in Ontario's Greater Golden Horseshoe Area and Central Ontario. Alectra Inc. also provides innovative energy solutions to consumers through several unregulated subsidiaries including Alectra Energy Solutions and Services Inc.
Brian played a major role in the creation and growth of Alectra, which involved a multi-utility merger, and the acquisition of another utility, under the company's strategic growth strategy. His expertise in utility consolidations was also demonstrated through several mergers and acquisitions in his previous role as the President and CEO of PowerStream.
Brian has assumed an active leadership role within the energy industry. He currently serves as Chair of the Board of Directors of Cordelio Power and as a Board Director of the Ontario Energy Association (OEA).
Brian has been recognized on several occasions for his industry leadership. In 2017, he was presented with the LDC 'Leader Award' from the MEARIE Group and was a co-winner of the OEA 'Leader of the Year' Award in 2016. In previous years, he received the 'Chair's Citation' from the EDA, the Electricity Human Resources Canada 'Leader of the Year' Award, the 'Game Changer' Award from the Canadian Solar Industries Association (CanSIA), as well as recognition as a 'Clean50' and 'Clean16' Champion for leadership in sustainability advancement.
Originally from Thunder Bay, Ontario, Brian is a Fellow Chartered Professional Accountant. He holds an MBA (McMaster), an honourary Bachelor of Applied Arts degree (Georgian College) and a Certified Engineering Technologist designation (Electrical/Electronics).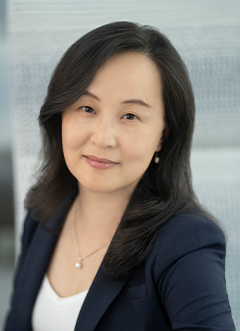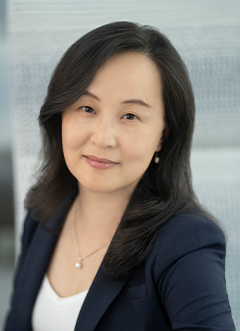 Julia Zhu
Executive Vice President, Chief Digital & Innovation Officer
In May 2022, Julia joined Alectra Utilities in a newly created position as Executive Vice President, Chief Digital & Innovation Officer. As a member of the Executive Committee, and reporting to the President & CEO, Julia is accountable for all aspects of enterprise technology strategy to enable the digital transformation across all of Alectra's business, consistent with its strategy, to achieve best-in-class customer experience and next generation automated and sustainable power grid operations. Julia is also responsible for the research and development of disruptive and emerging technologies with a strong focus on innovative energy technology solutions.
Prior to joining Alectra, Julia enjoyed tremendous success at the LCBO as Vice President of IT Strategy and Architecture, where she has shown that the intelligent use of digital technology and strategic partnership can empower the business and delight the customers.
Julia holds a Bachelor of Science degree in Computer Science from Shanghai University and has completed many executive leadership programs both at the University of Toronto and University of Waterloo. Julia has a vibrant passion for technology, leadership, coaching, and learning.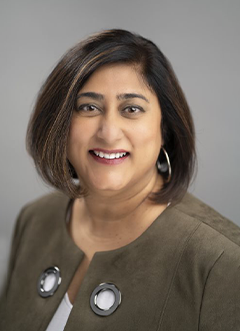 Neetika Sathe
Meet Neetika Sathe

+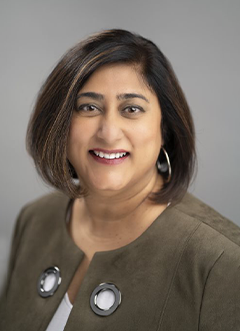 Neetika Sathe
Vice President, GRE&T Centre, Alectra Inc.
Neetika is an established thought leader in areas of clean technology, sustainability, and energy transition. Under her leadership, the Alectra GRE&T Centre has launched many innovative initiatives, such as a cloud-based transactive energy platform, North America's first distribution-level local electricity market, and a successful electricity pricing pilot that laid the foundation for Ontario's recently-announced ultra-low (ULO) electricity rate.
Previously, Neetika was the Chief Marketing Manager for Nissan LEAF and Cross-Overs in Canada, responsible for sales and profitability for her portfolio, including the launch of the all-electric, zero emissions Nissan LEAF in Canada.
In 2022, Neetika received Canada's Clean50 individual award in the category 'Traditional Energy and Generation'. Previously, she was presented with the Champion Award by Energy Storage North America for her leadership in advancing energy storage technology.
Neetika serves on the board of several organizations in the energy sector. She is the current Chair of Electric Mobility Canada and a board member of Canadian Standards Association (CSA), Rhythmos Inc. and Windfall Ecology Centre. She is the past Chair of National Electricity Roundtable (NER), Canada and NSERC Energy Storage Technology Network (NESTnet).
Neetika holds a Master's degree in Physics from Panjab University, an MBA from McMaster University, and the Chartered Director (C. Dir.) designation from The Directors College, an Executive Program offered by the DeGroote School of Business - McMaster University.