Investing in People – Alectra's 2023 Community Support Plan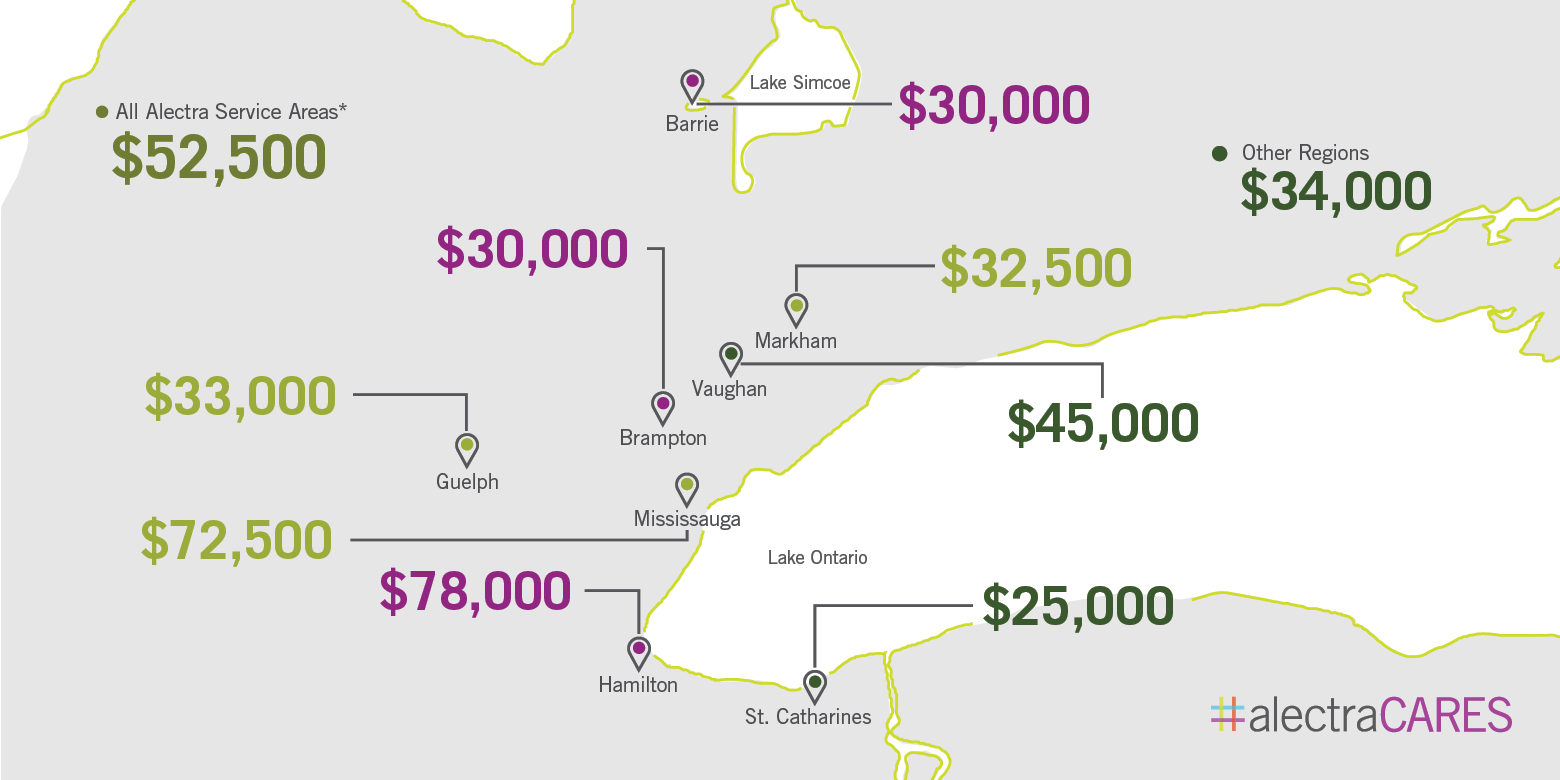 *Captures funding directed to organizations offering programs accessible to all communities in Alectra's Service Territory.
Every year, the AlectraCARES Community Support Program invests over $1 million into the communities we serve. These funds empower not-for-profit organizations and charities that share our vision to build sustainable communities to meet the needs of present and future generations. 
This year, we've committed $1.3 million to support programs and events that align with our sustainability pillars – people, planet and performance. These pillars ensure our funding continues to improve the health, safety, environment and well-being of our customers, employees and communities. 
While a portion of Alectra's annual giving is application-based, we also engage in multi-year partnerships that require consistent support to create significant impact in our communities. In 2023, Alectra committed over $650,000 across our service territory towards the following focus areas: 
Mental health support $215,000
Housing security/homelessness prevention $213,000 
ED&I scholarships $42,000 
Environmental sustainability grants $20,000 
Community enrichment projects $12,000 
Sustainable healthcare initiatives $160,000 
The list below provides an overview of the first set of organizations accepted for our 2023 AlectraCARES Community Support Program. More organizations and programs will be supported throughout the year as we align with the changing priorities of our communities. See our latest news releases for major community updates.