Investing in People - Alectra's 2022 Community Support Plan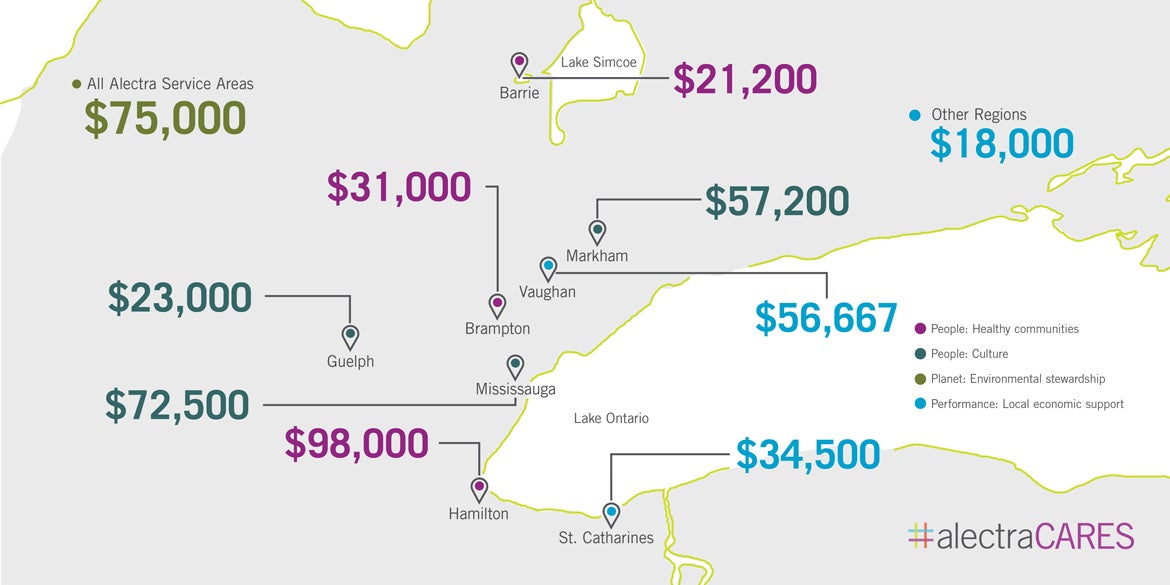 Alectra cares about the communities we serve. Through the AlectraCARES Community Support Program, we invest over $1 million each year to community groups across our service area that promote sustainability, diversity and well-being.
Our goal is to enhance and empower economic growth, innovation, environmental sustainability, culture and healthy communities. This year, we are funding programs and events that focus on local food security issues, access to health care, children and youth welfare and mental health.
Below is a snapshot of the first set of organizations accepted for our 2022 AlectraCARES Community Support Program. More organizations and programs will be supported throughout the year as we align with the changing priorities of our communities. See our latest news releases for major community updates.