Alectra working to restore power across its service territory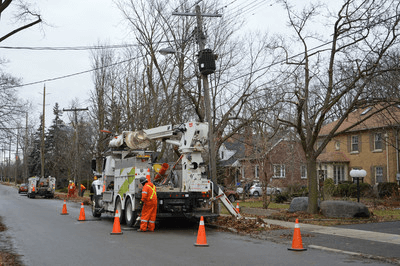 Alectra Utilities deployed dozens of powerline maintainers overnight to restore service to more than 22,322 homes and businesses who experienced power disruptions due to high winds that began late last night.
Weather-related power outages were reported across Alectra's service territory with the majority of outages concentrated in the Hamilton and St. Catharines areas. As of 8:00 a.m., approximately 766 customers in Hamilton and St. Catharines were without power, and 175 in Markham.
Alectra crews have been busy overnight restoring power to thousands of homes and businesses across the Greater Toronto Area. Alectra anticipates that service will be restored to all remaining homes and businesses later Friday.